If you want to manage your money on the principle of 6 jars to easily control all your spending activities, set them up and track them in the Financial Analysis report .
Step 1: In the Report tab, select Financial Analysis
Step 2: The screen appears the message " Settings before viewing financial analysis report". Click Settings
Step 3: Set up financial statements according to the demand groups available on the application
Choose the right category for the needs group. The application displays detailed instructions for you to make the correct selections.
For example, the Necessity Account – NEC can select categories of Food, Travel, and then click

to complete.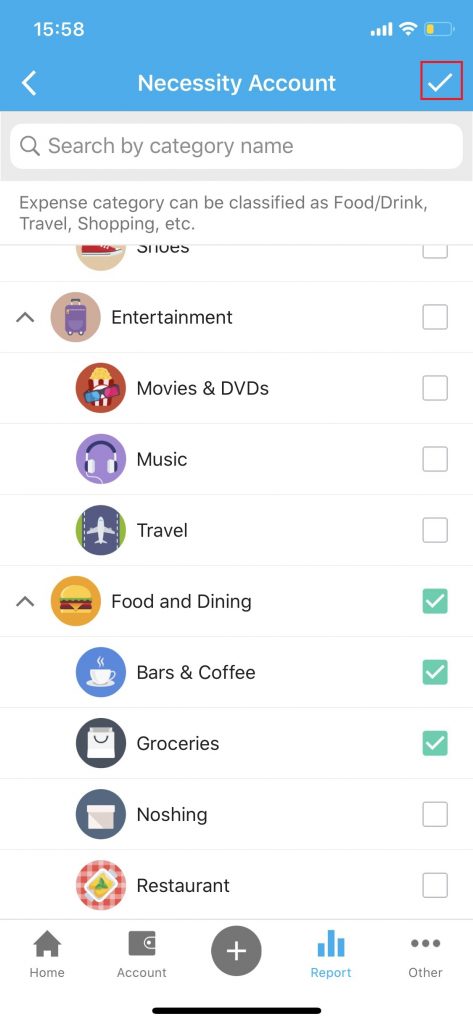 Similarly with other needs groups, you in turn set the appropriate categories.
Click Set the rate then select Custom to set the percentage among demand groups, then click
After you have set up expenditure categories for the needs groups and adjusted the appropriate rates, click 

to complete the report.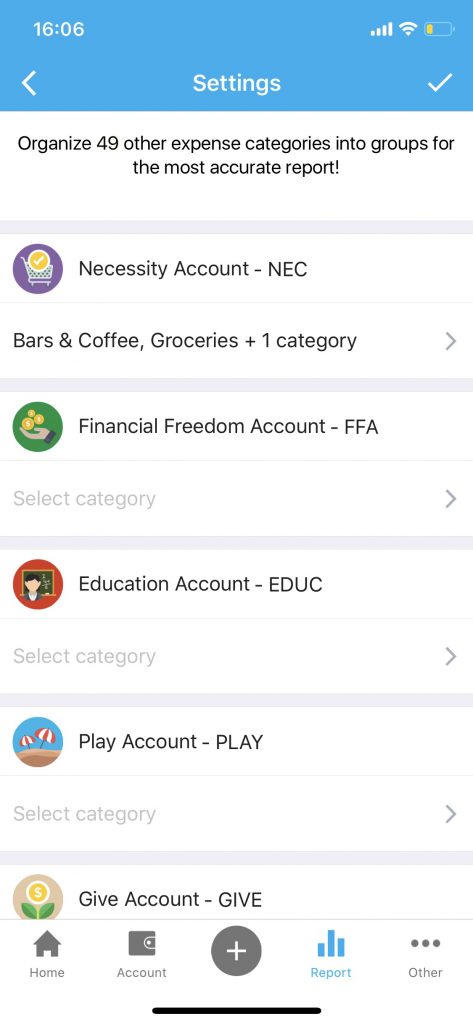 Step 4: The display of the financial statements has just been set up according to 6 demand groups: NEC, FFA, EDUC, PLAY, GIVE, LTS . Other timelines can be selected to view.
Click View details to track the amount of money spent on demand groups.